Thanks, TSN, for that amazing headline/picture combo.
No, I'm not going to write up a review. The events are
all over
the place
. Horton scored in the first 1:35. If anyone has a youtube or whatever from puck-drop to that first goal, I'd love to see it. I am, however, going to just put this gif right here: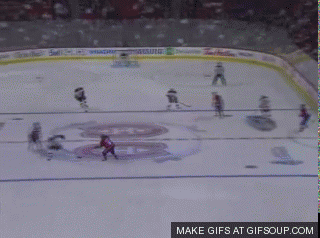 Yeah, that owned. Spacek is probably still chasing Bergeron.